Dironec Media
Dironec Media is a multimedia company owned by Eric van Nieuwland and Ron Beenen that delivers photography and video productions. On this website you'll find examples of their work. Ron and Eric are specialized in relatively short footage for very competitive costs that is very suitable for online publication. Ron and Eric work both in The Netherlands and abroad. They recently had assignments in Brasil, Uganda, Wales, Greece and other European countries. They produce footage for TV channel Djazz.tv which is broadcasted in over 30 countries worldwide.
Contact us if you want:
coverage of a live event (concert, festival)
(online) video presentation of your work or company
something we did not mention but can probably do for you
We deliver high quality material for a fair price.
Our apologies that most of our website is in Dutch, for more information please contact us through email, phone, Facebook page or Twitter.
Some history
Eric and Ron met each other a few years ago during a photo assigment they did together. Shortly after that the decided to start a project together: to produce a photobook about their passion: stage photography. The 112-pages photobook was presented at a special event of the The Hague Jazz Festival. Jozias van Aartsen, major of The Hague city received the first copy of their book. After their project finished they continued working together. With current possibilities of filming with professional DSLR equipment they professionally stepped into the world of moving imaging.
About Eric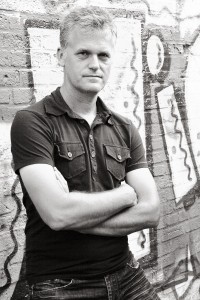 Eric van Nieuwland's love for photography started when he turned 12 years old and received a Yashica 35mm camera. Especially on his holidays to Norway he used that camera. The first step in his professional carreer was in 2004 by photographing minister Brinkhorst. 'This leap of faith raise my adrenaline and made me catch the photography-virus.'
As a musiclover you'll frequently find him in concerthalls. 'To combine photography and music, that is the best you know'.  During an afterparty of Dox Records he took beautiful pictures of Wouter Hamel and Giovanca. This not only gave him the subject for his final asignment at the school of photography, but also a lot of commercial assignments in the music industry.
His photos now are on posters, pr-material and CD-covers. His pictures appear in newspapers and magazins on a regular basis.
About Ron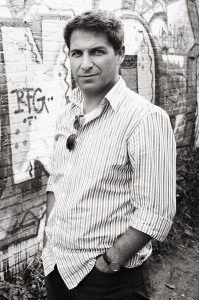 Ron Beenen was taking pictures before he could even ride a bike. Thats not even strange for a guy that practically grew up in his dads dark room. 'My dad brought me the love for fotography.' At the age of 13 he took his SLR camera anywhere he could.
The step to music photography was a logical one after being a keyboard player for years in several bands. 'I started taking pictures of my musical friends during their concerts, and one thing lead to an other.' The experience being a musician still helps him doing his work: 'I think I understand and estimate well what is important on stage and I know when something special happens'.